About Astera
Battery powered. Remote Controlled. 100% Wireless.
Astera is a German hardware, software and manufacturing specialist. Since the mid-2000s, Astera has been producing battery-powered, remote controlled LED lights.
Astera is a key player in the film and event lighting industries and has a reputation as one of the most innovative companies in the business.
What makes us unique?
Astera's commitment to developing ground-breaking 100% wireless LED lighting technologies embodies the spirit of innovation and embraces the challenges of lighting professionals working in any environment or space. Providing straightforward and sustainable tools to enhance creativity, the incentive and foresight driving the brand is rooted in the company's own event and film industry background, resulting in products designed by the industry for the industry – a journey that started in 2005.
Making life easier on a daily basis
Active in three dynamically different yet symbiotic fields of entertainment industry lighting – film, television, and video; special events of all types; and music, concerts, and touring – there is constant bidirectional communication with leading practitioners, sharing experiences and listening to feedback, suggestions and future wish lists. This keeps Astera's product portfolio evolving and relevant, constantly offering new and innovative products.
The best technology available
Owned and run by German engineers and product designers with the ideals of excellence, original thinking and smart working embedded in their psyche, these, the company-wide enthusiasm for detail, aesthetics, quality, and practicality have made Astera a trailblazer and an industry standard in the field of wireless controlled LED lighting.
Munich, Germany
Astera LED Technology GmbH
Schatzbogen 60
81829 Munich
Germany
Shenzhen, China
Astera Manufacturing Limited
Building 3, CLT Technology Park
No. 7, Ganli 6th Road, Longgang District
Shenzhen
China
Hong Kong
Astera Distribution Limited
Room 1120, Landmark North
39 Lung Sum Avenue
Sheung Shui, N.T.
Hong Kong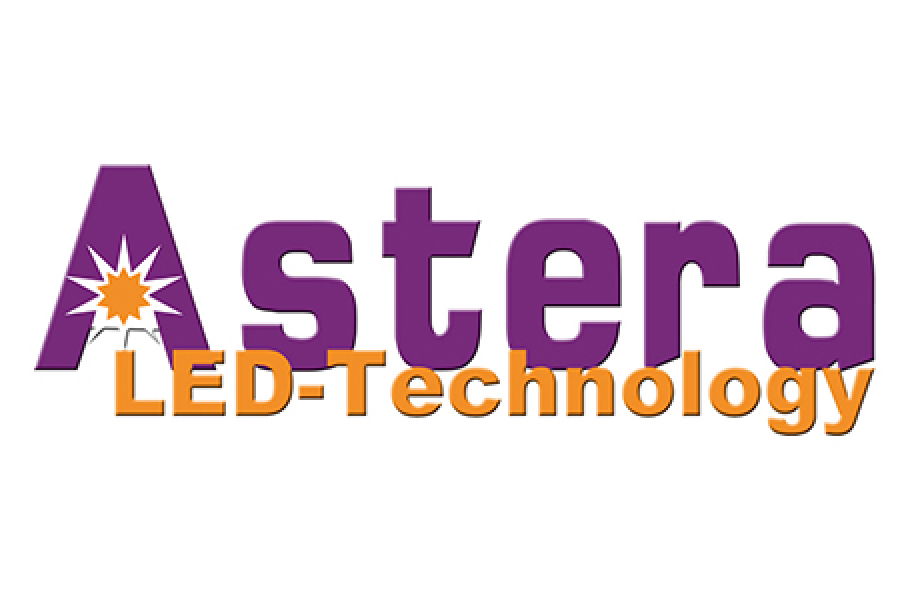 Relocation to China
After selling his development company MyTronic, company owner Norbert Ernst moves from Germany to China to start a new company named Astera. Originally, the company develops and manufactures LED products for German clients which he knew from his previous business.
Wireless control system
With the help of German engineer Simon Canins, the battery-powered tubes which Ernst developed in 2005 get upgraded with 8 pixels and color-chaser effects that can be triggered by wireless DMX or a handheld remote control.
AL-series is released
Launch of the Astera wireless brand with 8 battery powered lights of the AL-series. When the innovative lights are shown at the Prolight & Sound exhibition, the first distributors are quickly found.
X-series is released
Introduction of the X-series, the second generation of wireless LED lights with high-end components and many new features for event professionals. Alongside, the AsteraApp is released and replaces the ARC2 remote control.
Munich office opens
Astera's office in Munich, Germany opens with service and development centers.
AX5 – the three-in-one light
Astera launches the AX5 spotlight which can replace 3 other types of lighting fixtures. It becomes the standard LED PAR in several regions.
Entering the film lighting industry
After noticing a demand from the film lighting industry, Astera releases the Titan Tube. This first step into the film industry is an instant success; the Titan Tube wins several awards and convinces customers around the globe.
Scaling up
To keep up with the growing demand, Astera moves into a 10,000 sqm factory in Shenzhen, nearly doubling the size of its production space. At the same time, the offices in Munich and Hong Kong also increase in size and staff count.
Meet our team
Astera employs more than 400 people spread over 3 offices. Here are the people that represent Astera to the outside world at exhibitions, via social media, phone and email:
Norbert Ernst
Founder of Astera and responsible for custom solutions
Simon Canins
Head of development and product management
Sebastian Bückle
Sales, marketing and business development
Thor Andre
After-Sales and technical support of distributors
Jesper Soerensen
Product Specialist and responsible for Astera Academy