Un nouveau SnapBag pour l'HydraPanel d'Astera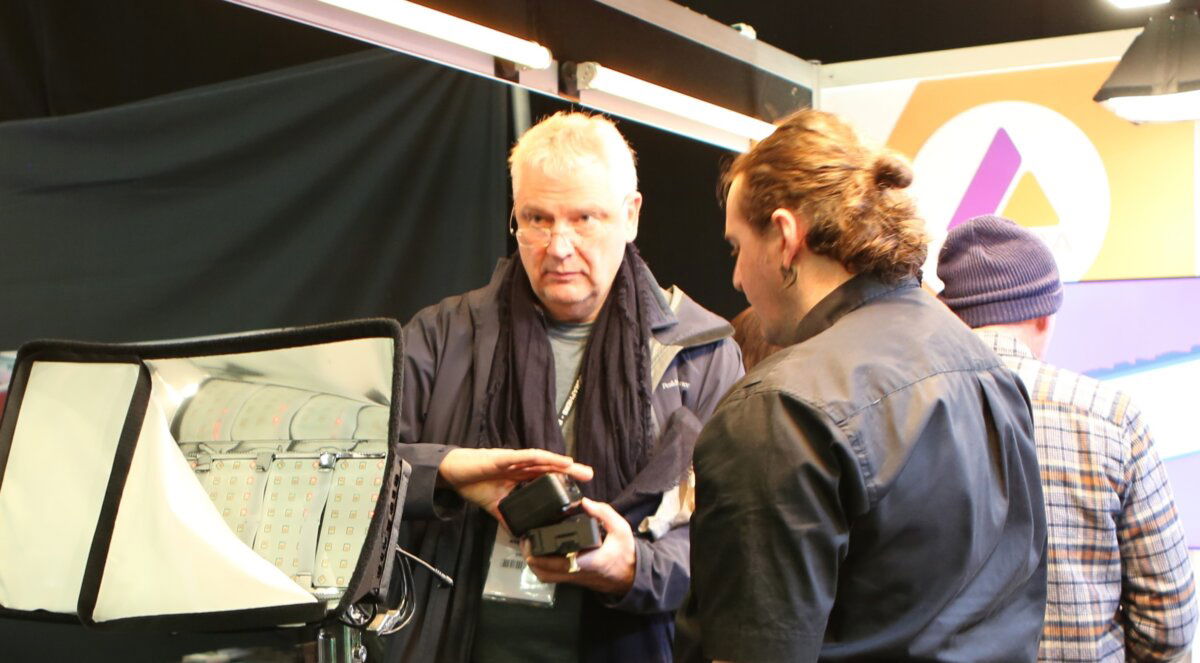 The tradeshow season is well underway, and we at Astera enjoyed attending our first British show of the year; the BSC Expo in Battersea, London. As a crucial show for cinematographers from all over Europe – and the world – the BSC Expo is an important opportunity for film professionals to really engage with our products, and through business partner Ambersphere we were able to connect with some big industry names (more on that next month…). We find that when they can hold and feel the quality of our lights – particularly our new HydraPanel – and see the creative potential, it makes a real difference.
Next, we'll be moving on to the CineGear New York on March 10th and 11th (click to CineGear schedule here ), Booth: #123. Through our partner Inner Circle Distribution, we'll be focusing not only on our recently launched HydraPanel, but also the addition of the 2 up to 4 HydraPanel SnapBag a, softbox that uses DoPChoice's Snapshape™ material to ensure wrinkle-free setup and a bright and even output. This – along with the directional SnapGrid – take the flexibility, versatility and creative agility of the HydraPanel to new heights!
The new HydraPanel SnapBag was brilliantly received at the BSC Expo, where it was on show for the very first time, so we expect a similarly enthusiastic response across the Atlantic too. At CineGear, we'll be engaging with clients closely to show them the exciting portfolio growth Astera has scheduled for the near future (which you can keep up with Astera Event Calendar in our Events section!).
If we didn't see you at BSC, we hope to see you at CineGear. But if you can't make it then, don't worry – we've got dozens of shows lined up for the year, not to mention NAB and Prolight+Sound! Look forward to seeing you soon, somewhere.