ASTERA auf der NAB 2023 & Interview mit Helmut Prein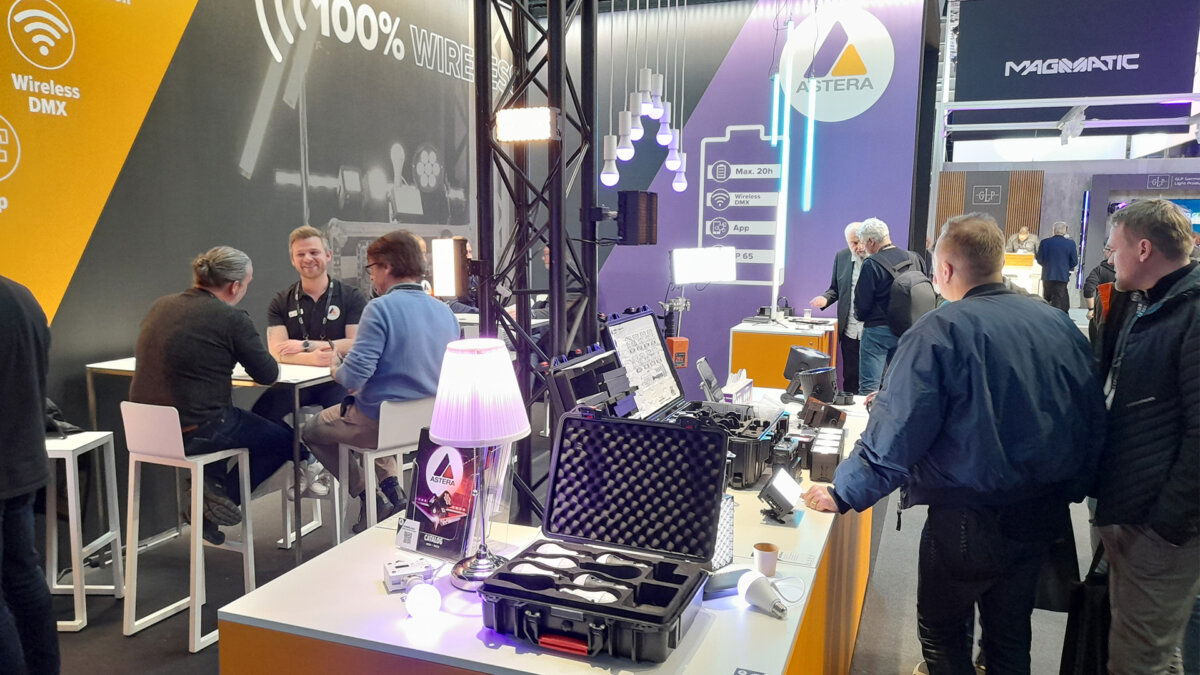 NAB 2023, one of the largest events in the broadcasting and media industries, is just around the corner and we couldn't be more thrilled to be a part of it. At this year's event, you can find us at Booth C5345, where we'll be showcasing the latest and greatest additions to the Astera lighting portfolio. But that's not all we're excited about. NAB 2023 also gives us the perfect opportunity to engage with the talented professionals who use our products on a daily basis. It's always inspiring to hear from filmmakers, gaffers, and lighting technicians about how Astera has helped them bring their vision to life. Whether you are a long-time Astera user or just curious about what Astera can do for you, we invite you to come by our booth at NAB 2023 and join the conversation.
And while we're on the topic of industry events, let's not forget our conversation with Helmut Prein at BSC Expo 2023! Helmut, one of the most influential gaffers in the industry, has worked on an incredible range of productions, including visually stunning films such as Dunkirk and Grand Budapest Hotel. We were lucky enough to chat with him about what inspires him and his priorities when choosing equipment. You can check out the interview below.
In our conversation, he highlighted his priorities when it came to making lighting decisions, and how Astera products met his needs.
Safety is a top priority for Helmut, who is responsible for the safety of his colleagues on and off the stage. Astera lights offer robust built quality, stringent QC quality control standards, and various mounting options, ensuring that safety is always guaranteed.

Helmut's background in photography has made the aesthetics of lighting essential to him. Astera lights' incredible white tone, dimming curve, color rendering, and mixing capabilities, along with the Titan LED engine's range and reactivity, provide Helmut with all the creative control he needs on set. In John Wick, he utilized over 1000 Astera Titan and Astera Helios Tubes.

Practical flexibility and efficiency are equally important for achieving creative flexibility, according to Helmut. Astera lights' lightweight nature for transport, quick setup, and wireless approach allows them to be used in unusual spaces, such as a party scene being filmed in a historic building for Charlie's Angels.

Environmental concerns are essential to Helmut, and Astera's heavy LED focus, reduced cabling needs, and battery interoperability with the new RuntimeExtender all contribute to lower environmental impact in terms of e-waste and energy efficiency.
We are proud to know that industry professionals like Helmut – who are driven by a true passion and excitement for the art of cinema – look to Astera for products that will help them to achieve their vision.